Entrepreneurs (and everyone else, really): here's a simple process to soak in the knowledge and stay motivated https://t.co/i7vzRrQnh5

May 17, 2017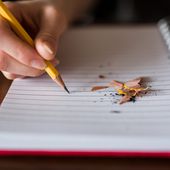 I've copied out almost 100 quotes by hand every single month for the past year.
My life is a lot easier than the millions of people who have lived and died before me. It's easier because I have the collective knowledge of their millions of lives to draw from. I have the ability to reach back into the past and find the exact quote, thought or idea that can shine a new light on any problem I ever have.
https://medium.com/hi-my-name-is-jon/ive-copied-out-almost-100-quotes-by-hand-every-single-month-for-the-past-year-869fe40320c9